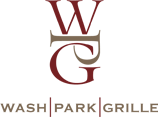 1096 S. Gaylord Street Denver CO 80209
39.69679133806508, -104.96158082052852
---
An upscale age-diverse crowd mingles at this popular neighborhood restaurant & gathering place east of Wash Park.  A covered strip on the south and west side with fire place makes for convivial outdoor seating (you just might see a neighbor), and Sunday brunch offers an all you can eat Buffet (juice, soda, coffee and tea are included).
A beautiful lounge is off to the side. 11 beers are on tap, 15 in bottles and an excellent wine list at the elegant U-shaped bar.  A roomy & elegant banquet room with its own patio and a presentation compatible 80" HDTV complete this restaurant for every occasion.
Dinners are mid-priced, with a nice selection of grilled seafood & steaks & several fancy pasta dishes. The lunch offering is paninis, grilled sandwiches, salads & pasta.