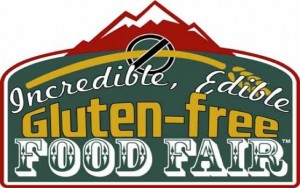 Please join us for our 11th Annual Incredible, Edible Gluten Free Food Fair. This will be a great celebration with lots of gluten free vendors who will offer samples of amazing gluten free products. In addition there will be kids' activities, a silent auction with several gluten-free gift baskets, plus deals on gluten-free products. See the current list of vendors below.
Tickets
Free for Denver CSA Members and their household
(Membership is $15 annually. Benefits of membership.)
$10 per household for non-members
Tickets can be purchased at the door using cash, check, or credit card. Memberships can also be purchased or renewed. We will be able to verify if your membership is current.
The Food Fair is made possible by these fine Sponsors