Welcome to the NCA Denver Celiac Support Group. Our mission is to foster health and well-being for those affected by Celiac Disease and gluten-related disorders. Living a gluten-free lifestyle can be a lonely experience-but it doesn't have to be! Not only does the NCA Denver Celiac Support Group provide Celiac Disease support but it hosts gluten-free events and dining, including meetings that present the latest gluten disorder-related research, and provides helpful tips for avoiding gluten, such as advice for coping with those awkward moments that can crop up when dining socially. We also offer gluten-free Neighborhood Noshes at gluten free restaurants, access to a network of health practitioners specializing in gluten-related disorders, fun activities for children, and much more. Join us today and become a member of our community!
Upcoming Events
The 8th Annual Gluten Free Gallop 5k will take place at Clement Park on Saturday, June 15th at 9:30 am. Complete details here.
Come see the Rapids take on the Montreal Impact. Tickets will be $45/person and include gluten-free BBQ style food. Picnic will start at 5:30 PM. Complete details regarding the picnic will be provided a week prior to the match. *A portion of each ticket sold will go back to support Denver Celiac Support Group View the event flyer here.
Come enjoy this fun event for the whole family.  There will be Carnival Games, Crafts, Face Painting, Music, Gluten Free Food available for sampling and purchase, Gluten Free Beer & More! $10 per Child or $20 per Family – tickets Available at the Event
Latest News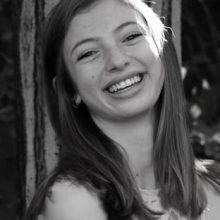 Support Group Helps Children Living With Celiac Disease
Our Cel-Teens leader, Emma Graziano, was interviewed by CBS Denver Channer 4. Check out the story here: Support Group Helps Children Living With Celiac Disease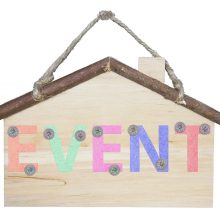 Assistant Director of Children's Programs – Volunteer Opportunity
Assistant Director of Children's Programs – Volunteer Opportunity The Assistant Director, under the guidance of the Director of Children's Programs, is responsible for organizing, planning, attending and coordinating age appropriate children's events. Responsibilities include: The ideal candidate should either live with celiac disease or have a child living with celiac disease. In addition, a positive, cheerful, and upbeat attitude at the events is quite beneficial. The time commitment is approximately 4 to 5 hours/week. We are flexible. However, we are looking for a volunteer who can commit the time to help develop age appropriate children's programs. If this is a position you are interested in, email Maria Brotherston at childrensprograms@denverceliacs.org.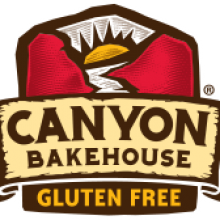 Canyon Bakehouse Gluten-Free Bakery
Most of you have heard of Canyon Bakehouse. And many of you may know that it is a Colorado company. Read the Coloradoan's article to discover even more about this company's history. How a Loveland couple's side business became one of the most popular gluten-free bread brands