Welcome to the NCA Denver Celiac Support Group. Our mission is to foster health and well-being for those affected by Celiac Disease and gluten-related disorders. Living a gluten-free lifestyle can be a lonely experience-but it doesn't have to be! Not only does the NCA Denver Celiac Support Group provide Celiac Disease support but it hosts gluten-free events and dining, including meetings that present the latest gluten disorder-related research, and provides helpful tips for avoiding gluten, such as advice for coping with those awkward moments that can crop up when dining socially. We also offer gluten-free Neighborhood Noshes at gluten free restaurants, access to a network of health practitioners specializing in gluten-related disorders, fun activities for children, and much more. Join us today and become a member of our community!
Upcoming Events
We are excited to announce the return of our annual Gluten Free Gallop 5k run/walk to raise awareness of Celiac Disease and gluten related disorders. This year it will take place at Clement Park in Littleton, CO on Saturday, June 5th, 2021. Complete details here.
The 3rd gluten-free Family Fun Festival will take place at Holidaily Brewing Company in Golden, Colorado on Saturday, October 2nd from 3-7pm.  We will have carnival games and fun activities for the kids, so this is a great event for the whole family! More details coming soon.
Latest News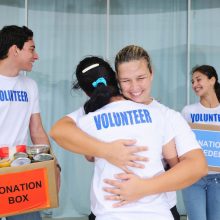 Volunteer Opportunities
Open positions: Newsletter Manager and Membership Director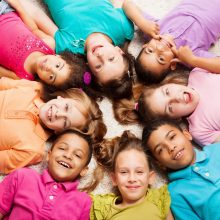 Mass Screening is the Only Way to Find Celiac Disease in All Children
Researchers are recommending mass celiac screening for children after their recent study. Blood screens of the first 9,973 children showed about 2.4% with positive TGA by either test. Read more on Celiac.com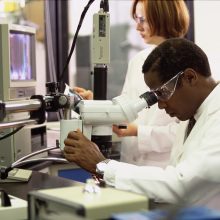 Coronavirus Disease 2019
This is NCA's statement regarding this virus and the risk that having celiac disease poses: We know many of you are worried about the coronavirus and how it affects those with celiac disease. At this time there is no evidence to suggest that someone with celiac disease would be more vulnerable to the coronavirus than the general population. Celiac disease is an autoimmune disease and, in and of itself, is not considered an immunocompromising condition. Those with celiac disease that have no other health conditions should follow the guidelines for coronavirus from their health care provider, as well as federal, state and local health authorities. Read more on how to prevent the illness here: https://nationalceliac.us13.list-manage.com/track/click?u=2f6be23cd8ee022dd18cfac51&id=cb19bda9b8&e=d07fa497fa