Welcome to the Denver Chapter of the Celiac Support Association. Our mission is to foster health and well-being for those affected by Celiac Disease and gluten-related disorders. Living a gluten-free lifestyle can be a lonely experience-but it doesn't have to be! Not only does the Denver Celiac Support Association provide Celiac Disease support but it hosts gluten-free events and dining, including meetings that present the latest gluten disorder-related research, and provides helpful tips for avoiding gluten, such as advice for coping with those awkward moments that can crop up when dining socially. We also offer gluten-free Neighborhood Noshes at gluten free restaurants, access to a network of health practitioners specializing in gluten-related disorders, fun activities for children, and much more. Join us today and become a member of our community!
Upcoming Events
Denver, CO Gluten Free Expo
The 7th Annual Gluten Free Gallop will be held on Saturday, June 2nd at Clement Park.  Registration for the 5k will begin in January!  Sponsorship for this event will start at $250. More details
Latest News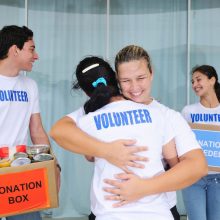 Volunteer Opportunities
Volunteer Opportunities We are currently looking for volunteers to help with the following positions: Membership Director The Membership Director is responsible for increasing new memberships and maintaining existing memberships. Duties include: Welcoming new members and interested newcomers, Answering questions, Increasing engagement in Neighborhood and Chapter events, and Maintaining the Chapter's membership database (e.g., adding new members, updating contact info and status). Time commitment is approximately 2 to 3 hours/week. Newsletter Manager The Newsletter Manager is responsible for overseeing the production of the Chapter's bi-monthly electronic newsletter. Duties include: Planning and organizing content, layout, colors and photos; Working closely with board members, our advertisers as well as outside sources whom submit articles for publishing; Reviewing, editing and writing parts of content; and Finalizing content. The position calls for approximately 10 to 20 hours every two months and being comfortable with using MailChimp. Please contact Gina Meagher for more information about either position.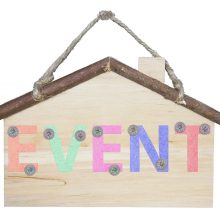 Assistant Director of Children's Programs – Volunteer Opportunity
Assistant Director of Children's Programs – Volunteer Opportunity The Assistant Director, under the guidance of the Director of Children's Programs, is responsible for organizing, planning, attending and coordinating age appropriate children's events. Responsibilities include: The ideal candidate should either live with celiac disease or have a child living with celiac disease. In addition, a positive, cheerful, and upbeat attitude at the events is quite beneficial. The time commitment is approximately 4 to 5 hours/week. We are flexible. However, we are looking for a volunteer who can commit the time to help develop age appropriate children's programs. If this is a position you are interested in, email Maria Brotherston at childrensprograms@denverceliacs.org.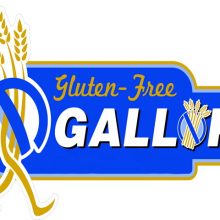 Gluten-Free Gallop Early Registration
Early Registration is now open and is $25 for adults and free for children through March 1. More details and registration here