Welcome to the NCA Denver Celiac Support Group. Our mission is to foster health and well-being for those affected by Celiac Disease and gluten-related disorders. Living a gluten-free lifestyle can be a lonely experience-but it doesn't have to be! Not only does the NCA Denver Celiac Support Group provide Celiac Disease support but it hosts gluten-free events and dining, including meetings that present the latest gluten disorder-related research, and provides helpful tips for avoiding gluten, such as advice for coping with those awkward moments that can crop up when dining socially. We also offer gluten-free Neighborhood Noshes at gluten free restaurants, access to a network of health practitioners specializing in gluten-related disorders, fun activities for children, and much more. Join us today and become a member of our community!
Upcoming Events
Dos Luces is excited to announce the return of beer dinners at Dos Luces Brewery, starting with a dinner on March 16 with their friends at La Chiva. Due to current restrictions seating will be severely limited, and discounts will be offered for groups of 4 or more. So, get your tickets ASAP because they are likely to sell out quickly. Menu and pairings will be announced soon, but the dinner will consist of a full three course meal paired with six of their beers. Dos Luces beers are gluten-free. A gluten-free dinner can be requested when purchasing tickets. $55 for a single ticket (groups of less than 4) $200 for a table for 4 $280 for a table for 6 Purchase tickets at the ticket link in the sidebar.
Online Gluten-Free Festival March 20-21 Discover new allergen-friendly products, get free samples and coupons, enter giveaways, and watch classes! The Online Nourished Festival is March 20-21 and free to attend. Sign up here.
Latest News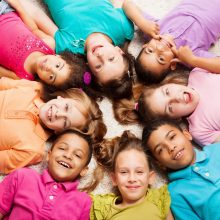 Mass Screening is the Only Way to Find Celiac Disease in All Children
Researchers are recommending mass celiac screening for children after their recent study. Blood screens of the first 9,973 children showed about 2.4% with positive TGA by either test. Read more on Celiac.com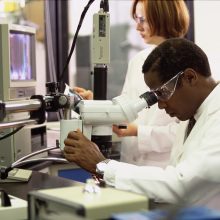 Coronavirus Disease 2019
This is NCA's statement regarding this virus and the risk that having celiac disease poses: We know many of you are worried about the coronavirus and how it affects those with celiac disease. At this time there is no evidence to suggest that someone with celiac disease would be more vulnerable to the coronavirus than the general population. Celiac disease is an autoimmune disease and, in and of itself, is not considered an immunocompromising condition. Those with celiac disease that have no other health conditions should follow the guidelines for coronavirus from their health care provider, as well as federal, state and local health authorities. Read more on how to prevent the illness here: https://nationalceliac.us13.list-manage.com/track/click?u=2f6be23cd8ee022dd18cfac51&id=cb19bda9b8&e=d07fa497fa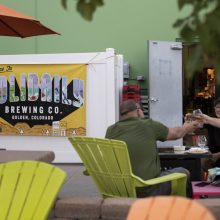 Golden's Gluten-Free Utopia
Read The Denver Post's article about the expanding gluten-free options in Golden: How Holidaily Brewing and a couple food trucks created a gluten-free utopia in Golden